Abandoned storage auctions
Here in the UK, Storage Bidder are the front runners for abandoned storage unit auctions. We help self storage company's clear and sell their abandoned units easily and fast in our unique online storage auctions.
With self storage in the UK growing by the week and new facilities opening up nationwide just as fast, it's no surprise to find out that non-paying renters are becoming a regular pain in the you know what for self storage companies across the UK. But, never fear if you're a self storage provider struggling with non payers, we at Storage Bidder are here to help! It's really easy to get started selling your abandoned storage units through our unique auction bidding platform and just now during our introductory offer it's only 5% commission too! There really is no better way or better value option to help clear your space.
Turn those abandoned storage units in the UK back into profit with Storage Bidder. Simply complete our online storage unit submission form with your unit details and pics and we'll handle the rest. You unit(s) will be uploaded to our unique online bidding app where all the storage auctions happen in real time with our professional live auctioneers. Bidders can sign up to bid entirely for free so your units are ensured to get the upmost exposure when heading to auction.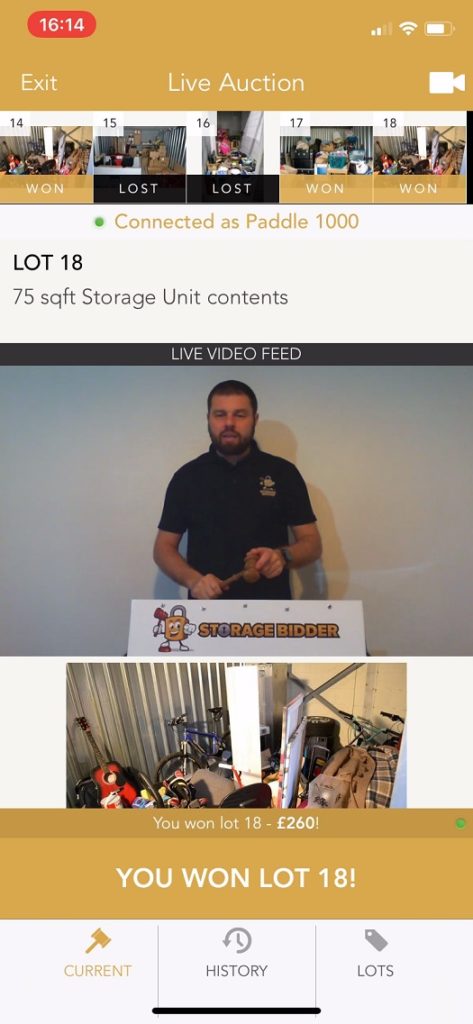 You might ask, is it like the storage auctions I've seen on TV? Well, the answer would be yes and no. We don't conduct the auctions at your premises so there's no crowds on site. But your units are all auctioned off via our online system in a similar fashion to the TV shows. Buyers bid on the entire contents of the unit, they bid to clear the lot and leave your storage units nice and tidy for you to rent again. There's no cherry picking and when the buyer turns up on site you can be safe in the knowledge that they have already paid for the unit and will bring their receipt as proof.
In your unit lot listing we'll display your unit title, description and pics including the first half of your unit location postcode so that bidders know where they are going to collect their winnings. We don't display your company name or details on the auction website. Here is an example of some of our current listings…
Storage Bidder makes it easy for you to turn your abandoned units back into profit so get started selling storage units today.