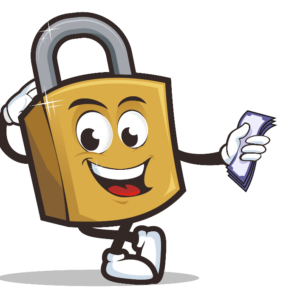 Here at Storage Bidder we have been buying and selling storage units in and around the UK for years.
As time has passed we've managed to rack up more and more storage house locations up and down the country, and in turn the number of available storage units up for auction.
So, with an ever increasing number of storage units up for sale we're going to let you in on the action very soon! Our industry leading auction APP will allow you to search, view and bid LIVE on our UK storage auctions in real time as if you were there. You'll see and hear our auctioneer and swipe to place your bid!
Interested to find out more and be at the front of the queue when we open up our storage auctions to the public? Then find out more here…
BUYING
Seen all the hype on TV surrounding storage auctions? Want to be part of the action? Up until recently our storage auctions have been by invitation only to buyers but due to ever increasing numbers of available units we're about to open up our unique storage auctions up to you. So don't miss out and download the app today and get ready.
STORAGE HOUSES
Are you a storage house in the UK? Do you have storage units you'd like to see empty again? Unpaid units you need to clear? Or perhaps you'd just like to see a bit more revenue from your empty units? Here at Storage Bidder we have the answer. See our Storage Houses page for more info of how we can help you work smarter and earn more.
SELLING
Have you got items in storage you would like to sell? Pressure from your storage unit provider to move out but don't know what to do with all your stuff? We help people who want to sell their items fast and easily all around the UK with our unique storage auctions. See our Sellers page for more info how we can help you.
Storage auctions near you
Here at Storage Bidder we have the UK's leading auctioneers to help you buy and sell in bulk through our unique storage auctions in every corner of the land.
We pride ourselves in offering a market leading service for individuals and businesses alike who want to turn their trash into cash… and QUICK! Maybe you have items in storage you would like to sell? Need to make some space fast or clear out that storage unit, garage or loft?
Check out our video of a yard sale we did up in the North East and get in touch to see how we can help you today. Buying or selling, it's easy with Storage Bidder.
Have a bid in Lancashire this November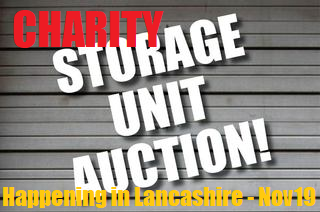 Come and join us this November in Lancashire for our annual charity storage auction held in conjunction with some fantastic local causes. There'll be loads of storage units up for auction on the day with all proceeds going to our chosen local charities. So come and grab a bargain and make some money in the process… winner, winner!